Just another repository for random stuff I've found on the web and enjoyed. Occasionally, I might even post my thoughts.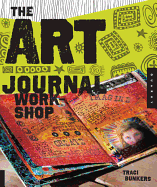 An interesting book on Art Journaling that I want to check out further. (I took it out from the library, but lost track of time & now someone else wants to check it out, so I have to return it tomorrow.) I do have to say that after flipping through the exercises, the author likes combining yellow, pink, red, and neon orange … a lot.
Of course, after what little I have read, I now have a shopping list of craft supplies (I can't afford :-P ) and a strong desire to find my oil pastels, which have grown legs and vanished on me.